Fabric Tensile Testing Machines is not only a testing machine for testing the tensile strength of metal materials, but also for testing the tensile strength of some rubber and plastic film composite materials. Today, we will take you to understand the application of Fabric Tensile Testing Machines in the field of garment industry.

The application of tensile testing machines in the field of garment manufacturing is mainly for the detection of button tension above, specifically for the fixed parts can be stable and properly fixed on the finished clothing.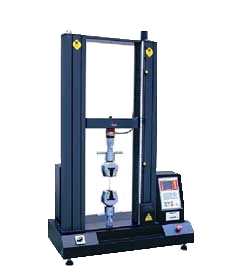 From the point of view of garment safety, it is necessary to conduct tension testing on buttons, such as the testing of baby clothes, to prevent the danger of babies swallowing wrongly and endangering their health; in this regard, it is also necessary to test the stability of the key components of finished garments for the garment industry.
In addition, from a long-term perspective, the tensile strength test of finished garments is also a test of the sense of responsibility of the enterprises concerned, and has its own inevitable development results and development path.
In short, Fabric Tensile Testing Machines are very helpful in our life. Buttons and other related tensile testing and to ensure that all the buttons, buttons and fixed parts on the finished garment can smoothly and efficiently pass the testing work of the relevant strength testing equipment. This is a major breakthrough and achievement in the field of tensile testing machines, which makes Fabric Tensile Testing Machines indispensable in the field of garment manufacturing.