The Salt Spray Test Machine generally refers to the salt spray corrosion test box. The salt spray corrosion test box can evaluate the salt spray corrosion ability of the material and its protective layer, as well as the process quality comparison of similar protective layers, and can also evaluate the salt spray resistance of some products. Corrosion ability; this product is suitable for salt spray corrosion test of parts, electronic components, protective layers of metal materials and industrial products.
What preparations do I need to make before using the Salt Spray Test Machine?
Preparation before use of salt spray test chamber
1. It is required to confirm the level of the machine placement and the fixation of the glass rod test frame;
2. The exhaust holes and drainage holes at the rear of the unit should be arranged outdoors to avoid the leakage of salt mist into the laboratory;
3. Please confirm whether the water inlet is connected to the tap water source (the water pressure must be above 2Kg/CM2);
The water switch must be turned on when the machine is turned on to maintain:
a. The amount of water required for saturated air heating; (with automatic water level control device)
b. The amount of water level required for heating inside the test tank, (with automatic water level control device, there is a heating tank with an area of about 40cm (W) X 10cm (D) at the bottom of the test chamber, please open the cover before use and check the water level Whether the HEATER has been covered up and the water level is controlled, and the water source can also be manually added for the first use, which is faster);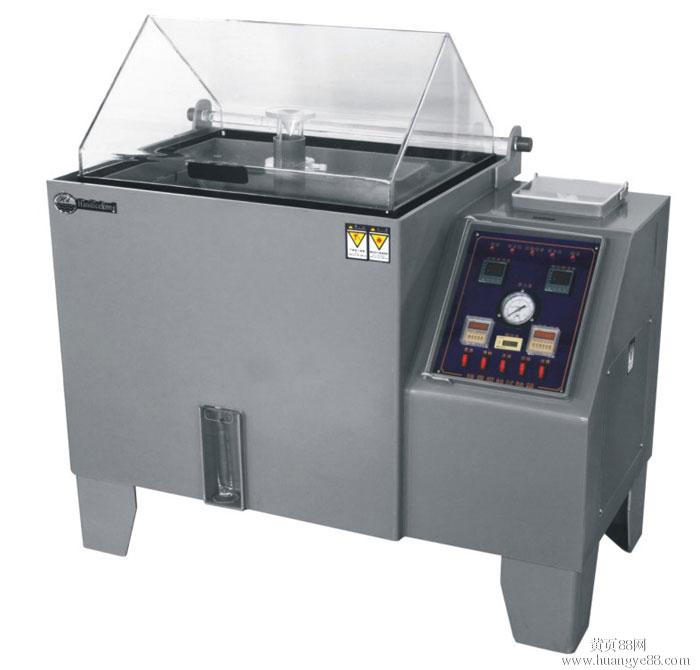 4. The airtight water tank under the test cover should be filled with water (ordinary water) manually until the water level exceeds the support frame of the test cover;
5. After 5% of the test solution is prepared, pour it into the test solution storage bucket. The salt water inlet valve on the right side of the test tank can only be closed during cleaning and maintenance; (please note)
6. Please confirm whether the connection between the air inlet AIR and the testing machine is proper.
QINSUN is an enterprise specializing in the production of testing equipment. Always take "integrity is gold, service is guarantee, quality is development" as our company's business purpose, constantly improve and improve product quality and service, provide users with a more comprehensive overall solution for instrument application, and dare to innovate and compete for the first spirit. at your service. Friends who have purchased Salt Spray Test Machine, please leave us a message!