Polymer compounds will age in the natural environment, the degree of which mainly depends on the oxygen content of oxygen in the air, the ambient temperature and the moisture content in the air. Therefore, the ventilation aging test box is used to simulate the thermal aging phenomenon of polymer compounds in the natural environment, to provide temperature for the polymer compounds, and to maintain a certain amount of moisture and oxygen content under temperature conditions.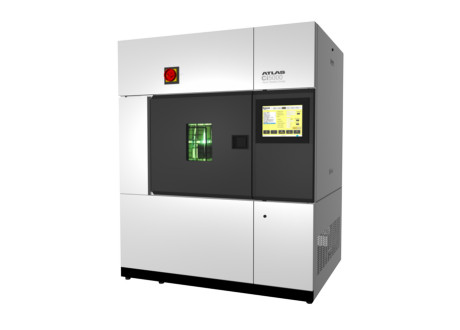 In order to ensure the integrity of the test, the test environment needs to be in a relatively closed air, and maintain a certain amount of moisture and oxygen environment, and use the method of air exchange with the outside of the box to ensure the performance of the ventilation test. The ventilation capacity is one of the important functions of the ventilation aging test box, and the size of the ventilation volume directly affects the aging effect of the polymer in the box. The ventilation method is generally forced ventilation, and the blower is used for forced convection of the air in the box and the air outside the box, so that the hot air in the box can be fully circulated. The volatile substances produced by the polymer compound during the thermal aging process need to maintain the moisture content and oxygen content of the air in the box, so that the composition of the hot air in the box is consistent with that outside the box. Therefore, under constant temperature conditions, the oxygen and moisture corresponding to a certain air volume are also certain, which also proves the reliability of the aging test. The higher the wind speed of the blower, the larger the ventilation volume, and the more sufficient the circulation convection inside and outside the box, the more obvious and rapid the aging effect will be. If the blower wind speed is low, the ventilation volume is small, the convection in the box is insufficient, and the aging effect is slow. Therefore, when the high-content rubber is subjected to the heat aging test, 8~20 inner box volume/hour air exchange rate must be used.
Therefore, the ventilation rate is the main performance parameter of the ventilation aging test box. If there is a failure, it will not be able to reliably reflect the heat aging performance of the material. Therefore, in actual use, it is necessary to regularly detect the ventilation volume index.
QINSUN is an enterprise specializing in the production of testing equipment. Always take "integrity is gold, service is guarantee, quality is development" as our company's business purpose, constantly improve and improve product quality and service, provide users with a more comprehensive overall solution for instrument application, and dare to innovate and compete for the first spirit. at your service. If you have friends who buy ventilation aging test box, please leave us a message!