According to the size of the test piece, etc., the aging test box is also divided into two types: large and small. Although the equipment that enterprises often buy is large, there are also some enterprises that need to buy small equipment, which accounts for a large proportion of small equipment purchased by enterprises. 3 tips for purchasing aging test chambers currently:

1. The enterprise needs to test the material. If the size of the test object is small, a small test equipment can be used.
2. The investment cost of customers is not large. Some of them are not enterprises, but individuals because of limited funds, so they often choose small test boxes. Some of these customers often choose to buy large test boxes after later development.
3. For customers in the field of initial investment, they can choose to buy large-scale test chamber equipment. However, due to the early involvement of the industry, considering many uncertain factors, out of prudence, small-scale equipment will be selected first. The above are several reasons why enterprises choose small test chambers now. I believe that later enterprises will increase their investment in equipment due to factors such as scale expansion or industry knowledge, so more customers are willing to buy large equipment. I believe this is also the future development trend. .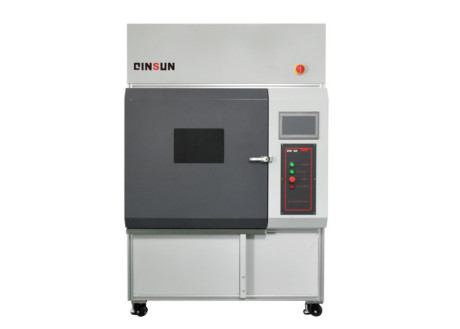 The aging test chamber occupies a certain share in the sales of the entire test chamber. This sales volume cannot be ignored. Now many manufacturers can test and produce according to the needs of customers. Among them, QINSUN Instrument is a manufacturer with many years of trial production and development experience. According to customer materials Various types of equipment such as classification, size requirements and temperature requirements are introduced. Different models have certain differences in size. Users can choose the appropriate equipment according to the actual situation. After purchasing the aging test box equipment, our company will provide customers with door-to-door delivery and equipment. Installation, service, such as technical support.
Do you have a deeper understanding of the aging test chamber after reading these? Interested customers are welcome to inquire or leave a message to us for the latest quotation!