Textile testing instruments is a kind of physical property testing instruments used in the field of textile science and technology, it is from simple testing tools gradually developed into manual mechanical testing instruments, and then developed into a modern testing instruments combined with electromechanical.

Textile production and production process is more complex, people wear clothing is actually after countless processes from the cotton or yarn into fabric products, including textile clothing testing categories up to hundreds of, for example, textile testing contains shrinkage, fading, water permeability, insulation and other testing projects.
What physical data can textile testing instruments be used to test?
1、Hydrostatic pressure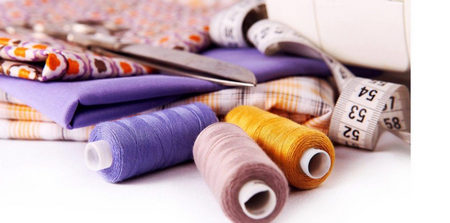 Outdoor fabric industry is customarily called water pressure, the unit with mmH2o said, refers to the unit area to withstand water pressure strength, in standard laboratory conditions, the fabric to withstand the pressure of distilled water sprayed upward, and record the water pressure value, such as water pressure 5000mmH2o, that is, the unit area can withstand 5m pressure without leakage. Hydrostatic pressure tester is used to determine the water resistance of medical protective clothing, compact fabrics such as canvas, tarpaulin, thatch, tent cloth, rainproof clothing cloth and other materials.
2、Breathability
Air permeability means the performance of air through the fabric. Under the specified differential pressure condition, the air flow rate through the given area of the specimen vertically within a certain time is measured and the air permeability is calculated. The air flow rate can be measured directly, but also by measuring the flow aperture on both sides of the pressure car conversion and obtained. It is used to test the air permeability of materials such as nonwoven fabrics, protective clothing, meltblown fabrics, special industrial fabrics, general fabrics, sponges, knitted fabrics, coated fabrics, nonwovens and industrial filter paper.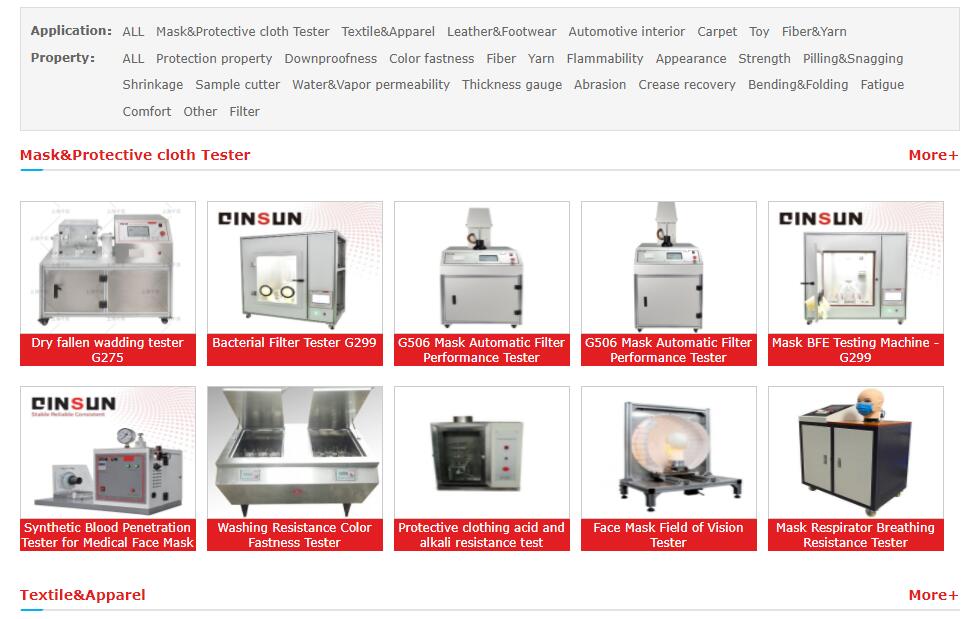 3、Humidity permeability
Moisture permeability is expressed in unit of g/m2/24h, which means that under certain standard laboratory conditions, a specific humidity difference is formed on both sides of the specimen, and water vapor enters the dry side through the specimen, and parameters such as water vapor transmission rate of the specimen are derived by measuring the change in weight of the moisture permeability cup with time.
Textile testing instruments are mainly designed for apparel design. They can test the performance of textiles in terms of grammage, thickness, moisture return, water staining, water absorption, water permeability, air permeability, abrasion resistance, pilling resistance, top breaking, draping, stiffness, crease recovery, rubbing color fastness, ironing color fastness, yarn twist, etc.
QINSUN Instruments is a global leading supplier of fabric testing equipment, we provide premier textile testing instruments and many types of textile testing methods, welcome to order!