QISNUN Salt Spray Test Machine is the latest generation quality testing equipment for evaluating the quality of coating and paint against a corrosive The machine comes with highly-advanced features reducing the manpower load and bringing maximum ease to the test procedure.

What is salt spray testing?
Salt spray test is a kind of environmental test that mainly uses the artificial simulated salt spray environmental conditions created by salt spray test It is divided into two categories, one for the natural environmental exposure test, and the other for the artificially accelerated simulation of salt spray environmental test.
Salt Spray Tester installation must pay attention to the 8 matters:
1, power supply: 220V50Hz; (suitable for LP/YWX-150, LP/YWX-250 and other small) If the LP/YWX-750, LP/YWX-010, LP/YWX-020 need to use AC380V ± 10% 50Hz, this point should be confirmed clearly with the manufacturer when ordering.
2, the machine is placed about 50cm from the wall behind the left and right sides of the appropriate to retain maintenance space, an independent placement site, because the salt spray chamber itself is corrosive test equipment, to avoid the impact on the surrounding equipment.
3, the machine before the total power line, please add a fuseless switch or gate switch.
4, the exhaust fog pipe available PVC hard pipe along the extension to the outdoor discharge, need to pay attention to the installation of the exhaust fog pipe, to the height of the machine pipe mouth straight downward slope.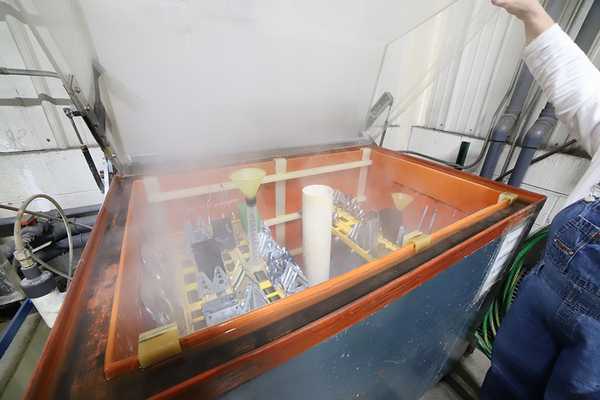 5, the installation location of the machine, please avoid direct sunlight, so as not to affect the test conditions.
6、The installation location of the machine should be as close as possible to other electrical equipment or flammable items to avoid danger.
7, the machine is made of PVC plastic, to prevent collision, the use of temperature please do not exceed the test standard range, so as not to overheat and deformation. Standard salt spray box is to do neutral salt spray test, box temperature 37 ℃, the temperature of the saturated barrel 47 ℃, such as customers need to do CASS test, box temperature 50 ℃, the temperature of the saturated barrel 63 ℃, this is the need for factory instructions, the manufacturer can be replaced by PP board, so that you can do CASS experiments.
8, salt spray box spray must have an air supply system, so to match an air compressor, purchase requirements: exhaust pressure: ≥ 8 kg volume flow: ≥ 0.12m3 / min, the market is divided into noisy and noiseless, the use is the same, but according to the actual needs of customers and budget to choose.
QINSUN instrument is a professional business, our equipment in line with the international salt spray test standard, salt spray test results accurate, there are friends who want to get salt spray tester price, please leave us a message!