How can we make the UV Accelerated Weathering Tester's line more stable? In fact, you can do a good job of daily protection, to avoid equipment failure, etc., in the usual use of equipment to pay attention to many matters, today QINSUN instrumentation and technical personnel to introduce the 4 secrets of stable operation of the UV Accelerated Weathering Tester.

1, the specification of UV Accelerated Weathering Tester placement site and location: in the installation of equipment in the site is not just the size of the site, in addition to the temperature, humidity and other conditions must be met, the site can not store flammable and explosive and fire-prone dangerous items, when the site to meet the requirements, the installation location of the equipment also has requirements, as the equipment in operation will be Generate heat dissipation, so you can not stack items around the equipment, so as not to affect the test results, in addition to the site around the emergency treatment facilities such as fire extinguishing, in order to avoid unwanted accidents lead to serious consequences.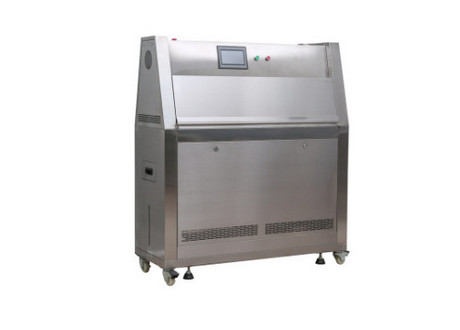 2, try to avoid improper operation: such as improper operation, the light may lead to inaccurate results, due to excessive weight may lead to failure, etc., so the operator should master the operation process, the general manufacturer of technical personnel will be technical training for operators, in the training structure should pay attention to the operator, has the obligation and responsibility to master the relevant knowledge, the subsequent use, should avoid improper operation.
3, pay attention to the relevant parameters of the equipment: now there are a variety of control systems, different systems are not consistent parameters, be sure that the UV Accelerated Weathering Tester in setting the relevant parameters in line with the corresponding standards.

4, the appearance of the alarm sound to be dealt with in a timely manner: when the equipment issued an alarm, that is, there is a problem somewhere in the equipment, the staff needs to deal with it in a timely manner, so as to avoid this situation lasts too long, resulting in more serious consequences.
In addition to the above points, to make the UV Accelerated Weathering Tester performance more stable, pay more attention to the daily maintenance of equipment, equipment maintenance work can not only maintain the stability of the equipment, but also to extend the service life of the equipment.
The above is a brief introduction to uv weathering chamber stability testing, if you want to know how to check uv light efficiency knowledge, please leave us a message!