High-temperature aging test chamber is mainly used to solve the original turntable type of temperature uneven inherent defects, it uses the * heating airflow method, both to improve the safety of specimen placement, but also to make the effective space utilization is more than 200% of the original turntable type, suitable for electronic components, rubber parts and other materials in the high temperature aging adaptability test.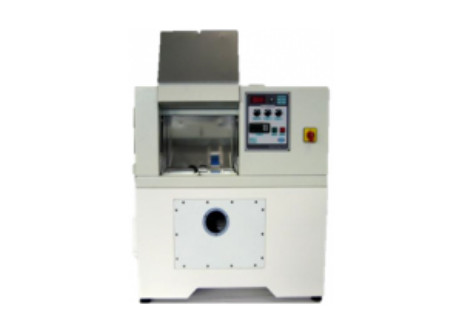 The correct operation steps of the high-temperature aging test chamber are as follows.
1, the placement of samples: the test samples to be dried and processed placed in the high-temperature aging test chamber, around the upper and lower interval of about 5 centimeters to keep the airflow in the test chamber, and then close the door for the next operation.
2, adjust the air door: according to the moisture of the test sample, the air door adjustment knob rotated to the appropriate position.
3、Power on operation: turn on the power fan switch. At this time, the power indicator will light up, the motor normal operation. Temperature control table display after the "self-test" process, the PV screen should show the working temperature of the test chamber. The screen should show the set temperature to be dried in use, and then the dry box will enter the normal working state.
4、The timing function of timing is calculated from the time when the setting is finished and the working state is entered, so the time set must be considered to combine the time required for heating, constant temperature and drying of the dryer.
5、Temperature control check: when using for a period of time or when the humidity of the environment changes. It is necessary to review the error between the measured hudud and the actual temperature in the working chamber, that is, the accuracy of temperature control.
6、Shutdown procedure: When the drying test is over. If the dry test sample needs to be replaced, the fan switch will be turned off before opening the test chamber door for replacement to prevent the test sample from being blown away; after replacing the dry test sample.
7, take out the procedure: remove the dry material, pay attention to careful burns, close the test chamber door, and then turn on the fan switch, so that the test chamber dry again into the drying process.
The above is the 10 correct operating steps of the high temperature aging test chamber, there are friends who buy high temperature aging test chamber, please give us a message!