UV Accelerated Weathering Tester is suitable for the changes of non-metallic materials, coatings, paints, rubber, plastics and their products under the conditions of light, rain, high temperature, high humidity, condensation and darkness, and to test the weather resistance results of products and materials.

1. Control system:
1.1. Adopt imported L.E.D digital display P.I.D temperature intelligent controller, with high temperature control accuracy and good stability.
1.2. The temperature control adopts the co-channel coordinated control of the P.I.D + S.S.R system.
1.3. It has the function of P.I.D automatic calculation, and the UV exposure and condensation time are adjustable.
1.4. Lighting, condensation and spraying can be controlled independently or alternately.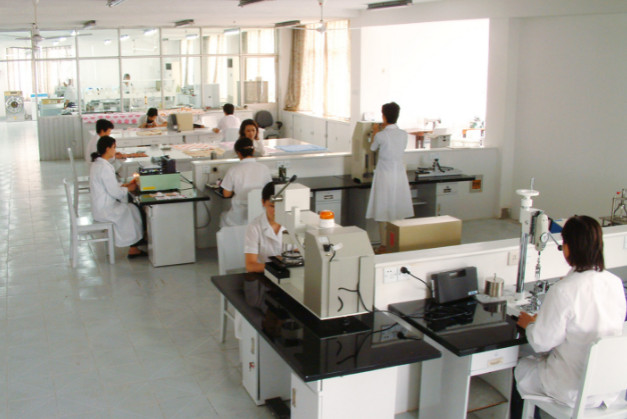 1.5. Automatically detect the lighting state of the UV lamp and display each fluorescent UV lamp.
2. Heating system, spray system, blackboard temperature:
2.1. The heating method is the tank type heating of the inner tank, the temperature distribution is evenly distributed, and the water level of the inner tank is automatically replenished.
2.2. The spray device simulates the sudden temperature change and rain erosion when it rains, and there are several nozzles that spray evenly.
2.3. The drainage system uses the vortex type and U-shaped sedimentation device for drainage, which is convenient for users to clean.
2.4. The temperature of the blackboard adopts a bimetal blackboard thermometer, and the blackboard temperature instrument controls the heating, and the temperature is more stable.
3. Light source system:
3.1. The light source adopts 8 UV series fluorescent ultraviolet lamps as the light source.
3.2. The standard lamps have UVA-340, UVB-313, UVC-365 light sources for users to choose and configure (choose one).
3.3. The effective service life of the lamp is 500h to 700h for domestic lamps, and 1600h to 1800h for imported lamps from the United States.
QINSUN is a UV Accelerated Weathering Tester manufacturer with many years of experience. Customers have a good reputation. If you have friends who want to buy, please leave us a message!