Compliant with standards: AATCC TM16-1998, AATCC TM16-2004, AATCC TM169, ASTM C1442.

Scope of application: ATLAS Ci5000 xenon lamp weathering tester has been recognized by many manufacturers in the automotive, plastics, paint coatings, inks, packaging, photovoltaic materials, and pigments, dyes, stabilizers and additives industries as accurate and repeatable The only device that predicts product life with reliability and reproducibility. Ci5000 series has obtained CE, UL, CAS, ISO and EN certifications from international standard organizations.
product details:
1. The Ci5000 has made major innovations in the engineering design of internal airflow, irradiation and control systems, significantly reducing the variability of these key parameters in harsh tests. The Ci5000 achieves uniformity in temperature, humidity and exposure testing within the chamber.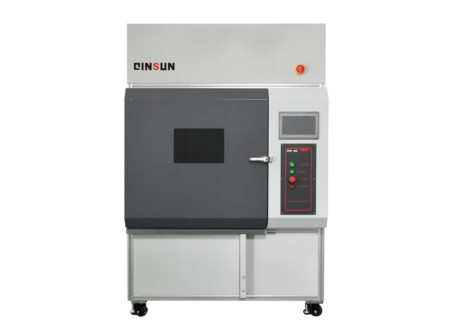 2. The world's first brand in the field of photoaging, the flagship product of Asia Pacific in the United States.
3. The world's most advanced xenon lamp weather resistance light aging tester is the highest achievement of laboratory artificial accelerated aging test, with unparalleled recognition and authority.
4. Designated models of many automobile, paint, textile, polymer materials and building materials manufacturers and authoritative research institutions around the world. The lofting volume is large, and the full box can hold 110 standard samples, which is suitable for commercial inspection and R&D operation.
5. Meet all major global xenon lamp weather resistance test standards.
6. It can provide users with repeatable, reproducible and accurate product aging resistance data quickly and easily.
7. The latest upgrade, more intelligent and more energy efficient.
technical parameter:
1. Light source: 12000W water-cooled xenon lamp
2. Service life (1 sun standard): 1200 hours
3. Filter: replaceable internal and external filters
4. Irradiance control: 340/420 or 300-400nm select single point automatic control, optional second point monitoring
5. Light monitoring: SmartLightTM monitor
6. Relative humidity control: automatic
7. Humidity range: light cycle: 10-75% (determined by temperature), dark cycle: up to 100%
8. Temperature control: automatic
9. Blackboard or black mark temperature: BPT 40-110℃ / BST40-120℃
10. Simultaneous control of BPT or BST and the temperature in the box: standard
11. BPT/BST dual control: optional
12. Sample holder type: 3 layers
13. Exposure test area: 11000cm2 (1705in2)
14. Power supply: 440/480V, three-phase three-wire, 50/60Hz, 60A 24KW; or 340-415V, three-phase four-wire, 50/60Hz, 63A 24KW
15. HVAC-MJ/h (BTU/h) (maximum): 64.22MJ/h (90870BTU/h, 800CFM)
16. Compressed air: 0.11m3/min (maximum 4CFM), @552kPa, (80psi)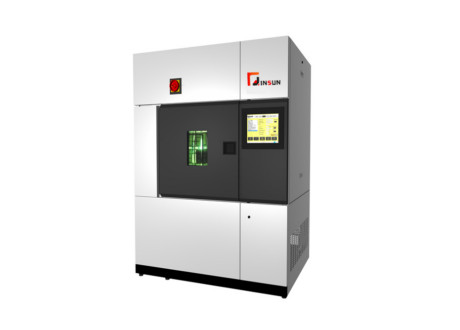 17. Water flow:
(1) Pressure: 138-344kPa (20-30psi)
(2) Humidification: deionized water 0.2L/min
(3) Sample spray: deionized water 0.2L/min
(4) Sample rack spray: deionized water 0.2L/min
(5) Xenon lamp cooling@6000W: deionized water 1.9L/min
18. Dimensions (L x W x H): 160 x 127 x 198cm
19. Base: 212x 193cm (including storage area)
20. Weight: 943kg (2080lb)
QINSUN Testing Instrument Co., Ltd. has been engaged in the R&D, design and production of high and low temperature test chambers, constant temperature and humidity test chambers, Xenon lamp aging test chamber and other products for ten years. The vast number of new and old customers telephone consultation.