The G506 Mask Filter Performance Tester detects the filtration efficiency and resistance of the mask filter material, as well as the ventilation resistance ΔP of the flat mask. Its technical specifications can meet the requirements for filtering efficiency and ventilation resistance testing of masks.

1. Can produce a variety of aerosol types
Since PMFT 1000 uses a variety of different dusts such as KCl/NaCl, DEHS dispersant, etc., the measurement time can be effectively shortened, for example, by increasing the dust concentration.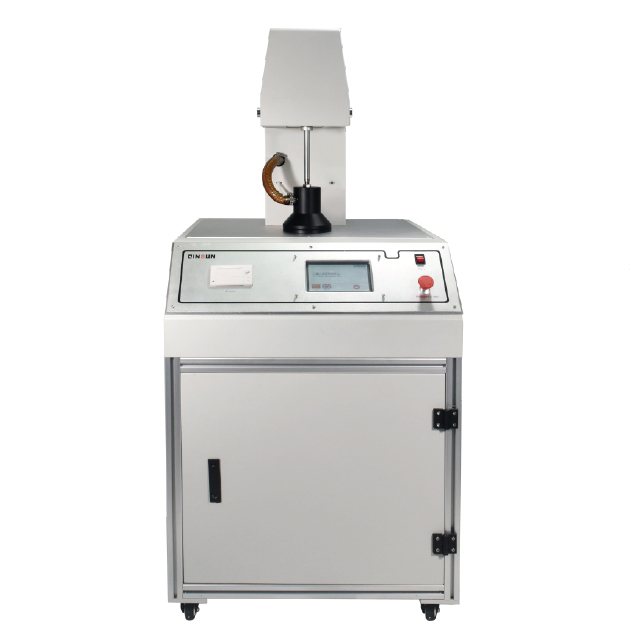 2. Corona discharge (optional) - adjustable ion flow for different mass flow
PMFT 1000 can mix air with adjustable inflow velocity from 0.05 to 1 m/s.
Optional: Instantaneous inflow.
3. Mobile pneumatic filter holder for quick disassembly and loading of the test bench
4. High concentration measurement, easy to operate
The Promo® Light Scattering Spectrometer system integrates Windows test software and can measure high concentrations of transparent particles up to 5•105 particles/cm3 (SAE Fine).
Even untrained personnel can perform filter tests with the help of an automatic sequence program, which is very easy to operate and allows fully automatic control of the test bench.
5. Automation
The G506 Mask Automatic Filter Performance Tester has an integrated mass flow controller that can be used to control volume flow.
They can be automatically monitored and controlled by the operator via the FT Control filter test software.
Integrated sensor data such as filter flow and differential pressure will also be automatically recorded during filter testing.
For more information about G506 Mask Automatic Filter Performance Tester, please leave us a message!