Walter Sweating Fabric Manikin is a new generation of smart sweating fabric manikin developed by Qinsun and famous professors from The Hong Kong Polytechnic University. It is an important tool for objectively and accurately evaluating thermal comfort or pressure.

Walter Thermal Sweating Manikin Testing Equipment can characterize the impact of different clothing on human comfort performance by measuring the heat balance and the results of human comfort between heat generation of dressed manikin and the external environment. Then, guide the fabric and clothing development for the special using conditions of the comfort.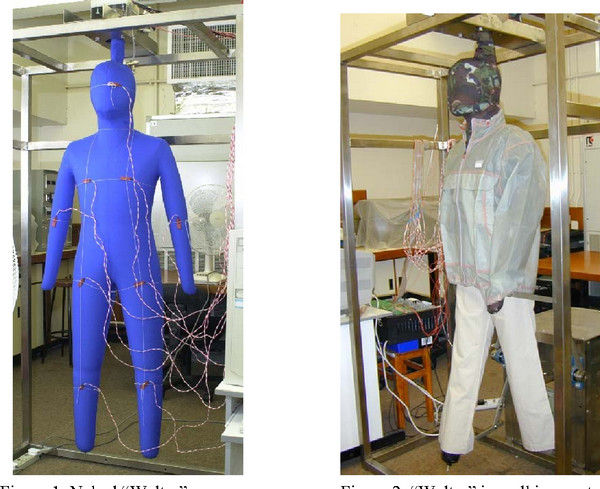 Why choose Walter Thermal Sweating Manikin?
1. Surface black treatment, perfectly simulate human skin with the same radiation.
2. Insulation capacity between the independent heating section achieves isothermal heating. It also achieves the human body temperature difference for the special test requirements. Temperature difference in the adjacent two sections up to 2 ℃. Maximum degree simulate the different parts of the body temperature difference .
3. Neck cable make clothing easy to wear off, without prejudice to wearing head protection devices, such as hats, masks, etc.
If you are interested in our Walter Thermal Sweating Manikin, please leave us a message!