For the Walter Sweating Fabric Manikin, the mannequins in the window may be more common. Here, QINSUN would like to introduce the Walter Sweating Fabric Manikin to everyone. It is of great value to the textile industry. Let's take a look at the specific ones.

What is the value of Walter Sweating Fabric Manikin in the textile industry?
Walter Sweating Fabric Manikin, also known as the burning dummy test system, has a wide range of applications in the textile industry, especially when the human body is not used for testing under extreme conditions, such as ultra-high temperature and ultra-low temperature environments. Walter Sweating Fabric Manikin can be used to test textiles The development and production of textiles with many properties such as heat preservation and combustion have extremely important value.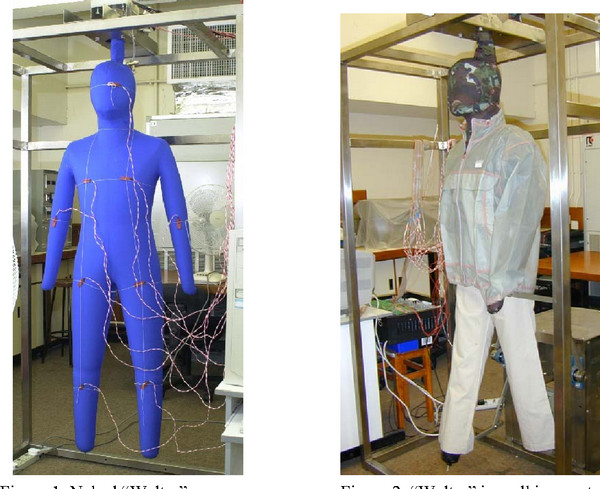 The dress-burning dummy experiment originated in the 1960s and was pioneered by the U.S. Navy. Since then, Canada, Switzerland, Japan and other countries have also developed combustion dummy experimental devices, but they have limitations in the design of the dummy model, the reliability of the sensor, and the simulation of the fire environment. The combustion dummy and combustion simulation environment laboratory successfully developed by Donghua University this time has strengthened the improvement in these aspects, comprehensively using biological heat transfer analysis technology, material modification technology, ergonomic manufacturing technology, sensor technology, and combustion engineering. And automatic control technology, etc., have reached the international leading level.
According to the project leader, Professor Li Jun, director of the Department of Fashion Design and Engineering of Donghua University, a burning dummy that simulates the structure of the Chinese human body, can accurately sense high-temperature heat flow under different active postures, and accurately predict the degree of skin burns on the body, and The combustion simulation environment laboratory, which simulates the high-risk environment of the fire field, was successfully completed in Donghua University in three years. The combustion dummy system is an international cutting-edge technology that intersects clothing science and biophysics. It is currently recognized as the best method to objectively and comprehensively evaluate the overall thermal protection performance of clothing.
The successful development of Walter Sweating Fabric Manikin and the combustion simulation environment laboratory provides an effective test platform for the interaction between the human body and the outside world. Heat and mass transfer research can also conduct biophysical research on human tissue burn analysis."
For more information about Walter Sweating Fabric Manikin, please follow us or leave us a message!