Air-cooled arc light fastness tester
is applicable to industries: plastic and plastic, paint and ink, rubber and leather, aerospace, electronics industry, automotive coating, household appliances, university research, physical chemistry, packaging and printing, large accessories, parts, pharmaceutical products and other research and development units, university fields, military industry precision enterprises.
It can reproduce the damage produced by sunlight, rain and dew. The equipment performs the test by exposing the material to be tested to a controlled interactive cycle of sunlight and moisture while raising the temperature. The equipment uses UV fluorescent lamps to simulate sunlight, and can also simulate the effects of moisture by condensation or spraying.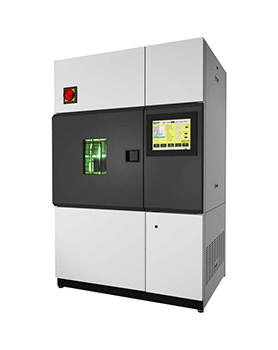 Air-cooled arc light fastness tester body structure and lamp life:
The sample holder can be adjusted for different thicknesses and facilitates quick sample mounting. In addition, special holders are available for mounting various products such as lenses, larger samples and 3D parts. Specimen fixture and sample mounting are also available.
Simulation of fluorescent UV light from sunlight.
Closed-loop irradiance control system for continuous monitoring and rapid calibration.
Condensation function that simulates the same environment as a natural supermarket all the time.
Spectral stability, lamp life 1800~5000 hours.
Self-diagnostic alarms and maintenance reminders.
low maintenance and low operating costs.