Textile socks are clothing items worn on the feet, which can protect the feet and prevent foot odor. Socks are a general term. If they are divided into cotton yarn socks, wool socks, silk socks and various chemical fiber socks according to their raw materials According to the shape, there are many styles and varieties of stockings, medium stockings, boat socks, pantyhose, etc., as well as flat mouth, Luokou, with heel, without heel, jacquard and weaving. Let's take a look at the testing items and standards of socks.
Socks testing items:
1. Yarn and fiber testing: fiber fineness, fiber diameter, fiber linear density, filament yarn size (fineness), etc.;
2. Color fastness test: color fastness to washing, color fastness to rubbing, color fastness to dry cleaning, color fastness to water, etc.;
3. Dimensional stability: dimensional stability of washing, appearance after washing, dimensional stability of dry cleaning, etc.;
4. Structural analysis: fabric density (woven fabric), fabric density (knitted fabric), weaving density coefficient, yarn count, etc.;
5. Functional test items: water resistance test, water absorption, anti-static test, anti-ultraviolet test, antibacterial and sterilization, humidity resistance, deodorization, air permeability test, etc.;
6. Composition and other analysis: fiber composition, moisture content, formaldehyde content, pH value test, odor measurement, etc.;
7. Other test items: zipper strength, zipper durability, color difference evaluation, whiteness, etc.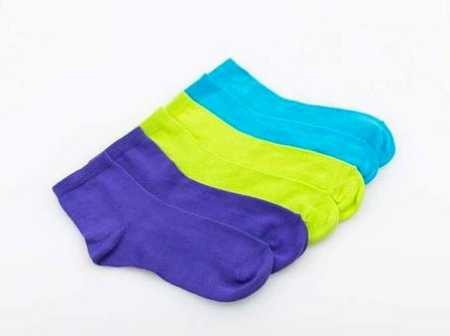 Socks testing standards:
GB/T 33271-2016 woven infant clothing;
FZ/T 73001-2016 socks;
FZ/T 73025-2013 infant knitwear;
FZ/T 73055-2016 Anti-drop socks;
CCGF 101.4-2015 socks;
GOST 8541-1994 automatic circular socks woven long and short socks technical requirements;
GOST 9229-1972 model size for finishing long and short socks;
GOST 11215-1965 long and short socks product design measurement;
GOST 11595-1983 long and short socks abrasion resistance standard;
GOST 16825-2002 Determination of the grade of long and short socks woven by automatic circular socks.
As our living environment becomes more and more noisy, it continues to lead to a continuous decline in people's living standards and a reduction in average life expectancy, as well as changes in consumption concepts, as well as the needs of certain special industries, and various functionalities that claim to have higher technological content. Socks have sprung up like bamboo shoots, and there are even installments for loans to buy socks, and so on. Including some companies, they often use functionality as their selling point, and even have certain functions on their labels, but it is not known how they function after actual use. Because some functions, such as acupoint massage function, anti-chapped skin care function, etc., the country or industry has not formulated a unified test method and standard, so the editor hereby reminds consumers that they must pay attention to this type of socks. Therefore, you should avoid buying such products in time.