The taber linear abrasion tester is used to test the damage properties of plastics, auto parts, rubber, leather and textiles, electroplating, freely disassembled components, lacquers, printed patterns and other products.

technical parameter:
1. Standard travel distance 0.5", 1", 2" 3" and 4"
2. Adjustable moving speed: 2 - 75 back and forth/min, of which 6 speeds are 2, 15, 25, 30, 40 and 60 back and forth/min, and 6 buttons have been preset on the operation panel.
3. Test program can be set: can set up to 999,999 back and forth (note that the grinding head rubber may need to be replaced during this period)
4. Optional load: The standard load range is from 350 g to 2100 g, and generally 3 weights with a weight of 250 g are randomly configured.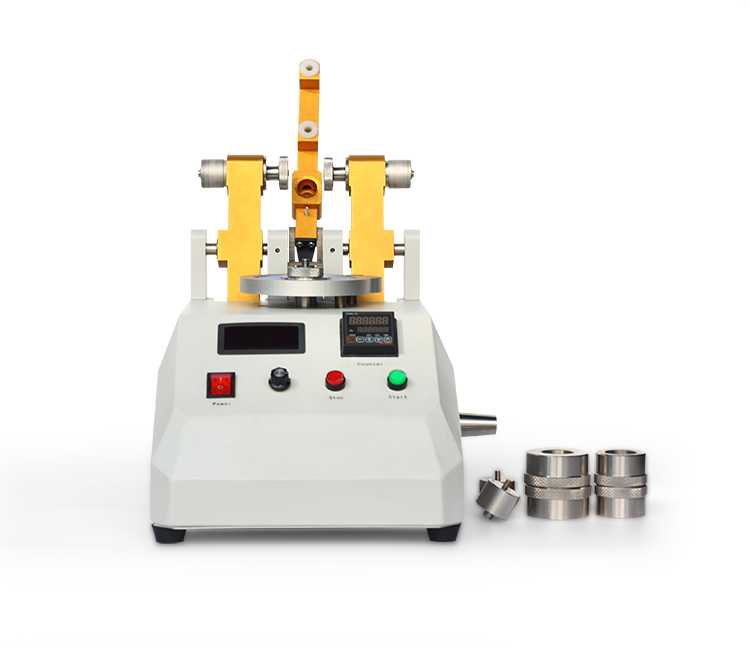 main feature:
1. The grinding head of the instrument is free-floating, the stroking bar can perform linear motion, and the "free-floating" grinding head can move along the contour of the sample - whether it is curved or flat.
2. In order to enable you to simulate real usage conditions, various parameters can be set to suit different situations. Taber's Linear Abrasion Tester offers a choice of stroke, speed, load and number of cycles.
3. By choosing different abrasive media and accessories, the abrasion meter can be adapted to customer-specific, precise testing requirements.
4. The size and shape of the general grinding head are like the eraser head at the end of a pencil, and it is made of high-quality abrasive materials. Can ensure the stability of the test. In addition, the sample holder and other additional accessories can be selected to be suitable for the determination of scratches and damages, as well as the determination of alcohol resistance and coin scratch resistance.
5. The laser guides the placement of the test sample to ensure the accuracy of the test.
6. Backlit display
7. Various optional weights (optional)
8. Five optional moving distances, the moving distance can be customized (optional)
QINSUN's products include test instruments, laboratory consumables, professional test standards, and test method manuals. Each product is marked with relevant application standards. Welcome customers to order!