The UV weathering tester is designed for insolation testing standards for dyes, textiles, automotive interiors. QIN-SUN's technology provides precise control of key test parameters including spectrum, irradiance, relative humidity, chamber temperature and blackboard temperature.
4 unique advantages:
● Very friendly human-computer interface
● Built-in Ethernet connection for easy data logging
● Comprehensive self-diagnostic warning and reminder service
● Obtained AUTOCAL system makes calibration fast and easy
Get results fast
When the product is exposed to outdoor exposure testing, only a few hours per day of maximum light intensity is acceptable. The QIN-SUN Xe-2 light fastness tester can make the sample receive 24 hours a day equivalent to the noon sunlight intensity to accelerate the experimental test results. In conclusion, the aging of the samples can be highly accelerated.
model
● QIN-SUN Xe-2-H: full spectrum sunlight, rotating drum sample holder, with humidity control function
● QIN-SUN Xe-2-HS: full spectrum sunlight, rotating drum sample holder, with humidity control and water spray function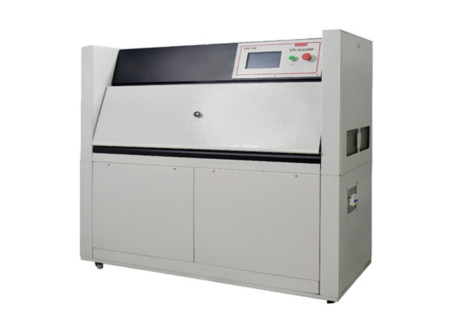 Full Spectrum Xenon Lamps
The xenon lamp tube of the UV aging tester can reproduce the true full spectrum of sunlight, including ultraviolet, visible and infrared. For certain materials exposed to the full spectrum, especially for color change and light stability testing of textiles, it is very important to provide an accurate simulated spectrum.
The QIN-SUN Xe-2 testing machine uses a single 1800W air-cooled xenon lamp. Compared to water-cooled lamps, air-cooled lamps mean lower operating and maintenance costs. Under normal operating conditions, the life of the lamp is about 1500 hours. Replacing lamps for the Xe-2 is quick and easy - it can be done from the top of the machine. Replacing the lamp only requires the user to open the access door, unscrew the screw, and remove the trigger, so the lamp can be easily installed and replaced.