Thermoregulation has important effects on energy consumption, human comfort and health. However, cooling technology has remained largely unchanged in over a century and still relies on cooling the entire space regardless of the number of occupants. Personalized temperature regulation (TEDs) of thermoelectric devices can significantly reduce cooling capacity to meet individual cooling needs.

However, this technology has not yet been realized due to the lack of flexible thermoelectric devices with sustainable high cooling performance. This paper demonstrates a wearable thermoelectric device that provides cooling over 10°C with a high coefficient of performance (COP > 1.5).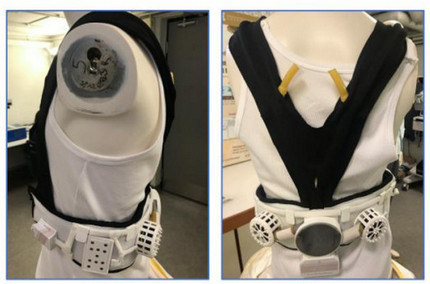 Thanks to the novel design of dual elastomer layers and high ZT rigid TE pillars, this thermoelectric device achieves long-term for the first time. Temperature regulation based on these devices can realize the transformation from centralized refrigeration to personalized refrigeration, thereby greatly reducing energy consumption and improving human comfort.
QINSUN can now provide customers with reliable PPE Wearable Cooling & Dehumidifying Equipment
. It can fully meet the test requirements, welcome to inquire about relevant information!