The UV aging machine lamp is the main accessory of the UV Accelerated Weathering Tester. It is used to simulate the environmental conditions of ultraviolet, rain, high temperature, high humidity, condensation, darkness and other environmental conditions in the natural climate to evaluate the weather resistance of materials.

Common models:
1. UVA: UVA-340 and UVA-351
UVA lamps are especially useful for comparing different types of polymer tests. Since UVA lamps do not have any output below the 295nm cut-off point of normal sunlight, they generally degrade materials less quickly than UVB lamps. However, they usually yield better correlations to actual outdoor aging.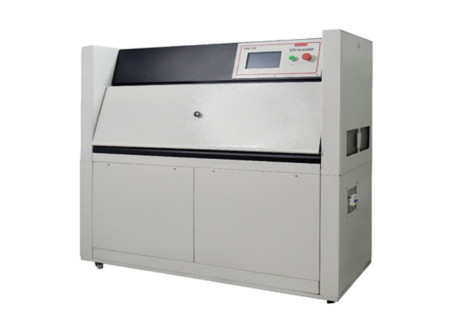 The UVA-340 provides the best simulation of sunlight in the region from the critical short wavelength of 365nm to the sunlight cutoff of 295nm. Peak emission is at 340 nm. UVA-340 lamps are especially useful for comparative testing of different formulations.
UVA-351 mimics the ultraviolet portion of sunlight passing through window glass. This is most effective for indoor applications, especially replicating aggregate losses that occur in windowed environments. This lamp is widely used in home appliance coatings and automotive interior coatings.
2. UVB: UVB-313 and QFS-40
UVB lamps are widely used for fast, cost-effective testing of durable materials. There are currently two types of UVB lamps. They produce the same UV wavelengths, but different total energy. All UVB lamps emit short-wave ultraviolet rays below the sunlight cut-off point of 295nm. Although this is a short-wave UV accelerated test, it can sometimes lead to abnormal results.
UVB-313 is the most widely used QUV lamp for UVB exposure. It is useful in accelerating the testing of very durable products such as automotive coatings and roofing materials. UVB-313EL lamps are also often used for QC applications.
The QFS-40 is the original QUV tube. QFS-40 lamps have been used for many years and are still specified in many test methods, especially in automotive coatings.
To learn more about UV Accelerated Weathering Tester, please follow us!