The UV aging test is a test method to evaluate the resistance of new materials to UV light, usually in the laboratory by the UV Accelerated Weathering Tester. Reproducible and reliable weathering data can be obtained in just a few weeks or months through UV weathering; its short-wavelength UV illumination and condensation cycling system realistically simulates damage to materials such as sunlight, dew, and rain effect.
5 requirements for UV aging test sample requirements:
1. Standard sample size: length 50-150 mm, width 50-75 mm, thickness <10 mm. According to the standard requirements, generally test 3 pieces of each sample (recommended to send 4 pieces, 3 pieces for testing, 1 piece for comparison), If the test sample is more than 3 pieces, the price will be increased;
2. Negotiated quotations for braided belts, special products, larger samples that cannot be cut;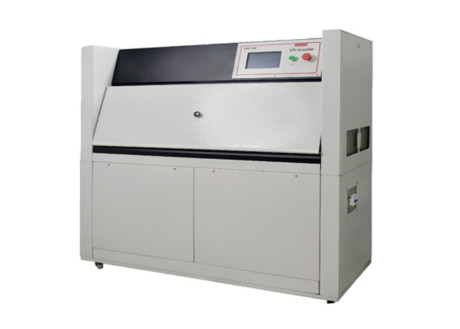 3. The test time under normal conditions is added 3 working days to the test time. If the time is longer (2 weeks or more), factors such as power failure should be considered, and the number of days should be appropriately increased;
4. The test under unconventional conditions is charged per batch; the number of samples is not limited as long as the sample does not exceed the capacity of a single device. Note that before quoting, please confirm whether there is equipment available for testing;
5. If the number of samples is large (more than 8) in the case of packing, the corresponding evaluation fee will be charged according to the situation.
QINUNS is a professional UV Accelerated Weathering Tester manufacturer. If you want to know more about UV aging test related skills, please follow us and leave me a message!