Crash Test Dummy plays an important role in car safety. More and more attention is paid to the safety of car trips. Due to the frequent occurrence of car safety accidents, the research on enterprise safety performance is a major challenge faced by many enterprises. Subject, the appearance of Crash Test Dummy can simulate the scene of automobile accidents in the most realistic way. In this article, the engineer of Standard Group (Hong Kong) Co., Ltd. will briefly introduce the development history and parameters of Crash Test Dummy for you.

A brief history of the dummy model used in the crash test:
In 1948, the U.S. Air Force used a human model for the first time to do an aircraft seat ejection test;
In 1950, automakers began to develop mannequins for crash testing;
In 1973, General Motors developed a better human model Hydra2;
In the 1980s, Hydrad3 and US SID;
In 1991, Europe launched its own side bumper, EURO SID.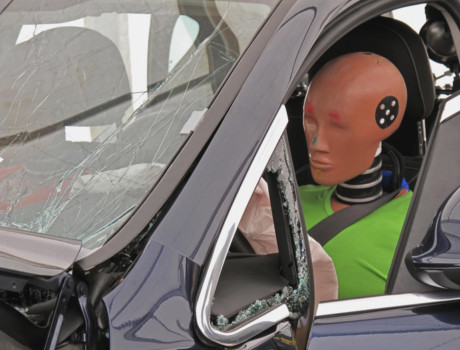 Most of the mannequins are made of metal and plastic. The chest cavity is made of steel, the shoulder blades are made of aluminum, and the pelvis is made of plastic. A mannequin is worth 150,000 to 300,000 marks. There are about 60 sensors on the mannequin. .
Three mannequins for car crashes:
1.50% mannequin: represents a medium figure with a height of 177 cm and a weight of 86 kg;
2.95% mannequin: representing a large figure with a height of 188 cm and a weight of 108 kg;
3.5% mannequin: represents a short stature with a height of 148 cm and a weight of 56 kg.
At the NACP European Safety Crash Test Center, Hy-drid3 is used to collect frontal crash information. Child mannequins:
1.6 month mannequin: height 67 cm, weight 10 kg;
2. December mannequin: height 76 cm, weight 13 kg;
3.18 month mannequin: height 83 cm, weight 16 kg;
4.3-year-old mannequin: height 97 cm, weight 20 kg;
5.6-year-old mannequin: height 130 cm, weight 30 kg;
6. 10-year-old mannequin: height 138 cm, weight 36 kg.
More information about Crash Test Dummy: https://www.qinsun-lab.com/1463.html