Xenon lamp aging tester uses xenon arc lamp to simulate the full sunlight spectrum to detect the performance of products and materials under destructive light waves in different environments. Therefore, the most important thing in Xenon lamp aging tester is the xenon lamp tube that simulates light waves. Then Xenon lamp aging What are the requirements for the use of tester lamps?

Xenon lamp aging tester's lamp tubes are not cheap. One is only a few thousand to tens of thousands of dollars. If imported, the price will be more expensive. Although it is a consumable, it only has a service life of 1200-1500 hours, but it is very precious. It requires great attention to use, especially the water-cooled xenon lamp tube, which requires very high water quality. If the water quality is not good enough, the lamp tube is prone to fouling, thereby reducing its service life, and it is also easy to cause the tube to burst. Need to replace a new xenon arc lamp tube.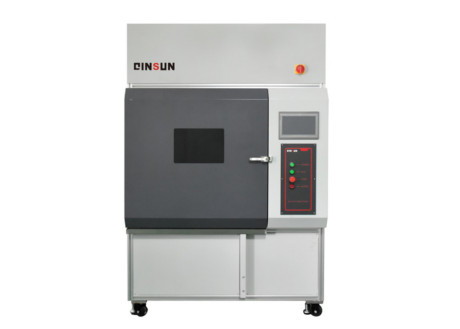 The Xenon lamp aging tester of Kosaid brand adopts core control technology, light source equipment and spectrum filtering, and keeps pace with imported equipment. In the environmental testing industry, the technology maturity and product failure rate are in a leading position. The test accuracy far exceeds the requirements of ±5% required by national standards or even international standards, which greatly improves the repeatability of xenon lamp tests. Accurate test equipment repeatability ensures that users can achieve ideal test results through xenon lamp test.
Although the xenon arc lamp tube is a small part, it occupies a very important role in the Xenon lamp aging tester. Therefore, we must pay more attention when buying or replacing the tube later, and remove it regularly. If If you need to move the device, you need to remove the xenon lamp tube first, and then install the device after positioning it.