The textile fiber tester is an instrument that digests samples according to the commonly used acid-base digestion method and performs weight measurement to obtain the crude fiber content of the sample. The crude fiber analyzer uses acid and alkali with accurate concentrations, digests the sample under specific conditions, and then uses ethanol to remove soluble substances. After high-temperature burning, the amount of minerals is deducted, and the content is called crude fiber. The crude fiber analyzer is not an exact chemical entity, but a rough composition measured under generally recognized mandatory conditions. Among them, cellulose is the main component, with a small amount of hemicellulose and lignin.

technical parameter:
Model: AG-CXW-6
Measurement object: the content of crude fiber in various grains, feeds, grains, foods and other agricultural and sideline products.
Number of test samples: 6/time
Repeatability error: crude fiber content is below 10%, absolute value error ≤0.4
The crude fiber content is above 10%, the relative error is ≤4%
Measurement time: about 90 minutes on the instrument (including 30 minutes for acid, 30 minutes for alkali, 30 minutes for suction and washing)
Power supply: AC220V/50HZ
Power: 3.3KVA
Volume: 540*450*670mm
Weight: 28kg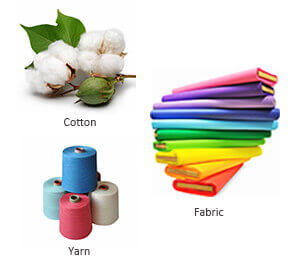 Main features of textile fiber tester:
l The digestion device adopts ceramic heating material, which has good thermal efficiency and can fully obtain the digestion effect.
l All extraction processes can be operated by automatically placing valves, and each sample can be operated independently for the entire set of tests.
l Built-in imported peristaltic pump, corrosion-resistant, vacuum filtering and adjustable vacuum degree, gas can be blown back to accelerate the washing effect.
l The crude fiber analyzer can be equipped with a circulating constant temperature water bath for high-precision temperature control.
l The height of the sample can be upgraded and adjusted to facilitate sampling and discharging.
l The entire experiment process is completed automatically, without manual operation.
Textile fiber tester is widely used in food, feed and other agricultural and sideline products. Used to extract crude fiber, acidic and neutral detergent fiber, cellulose, hemicellulose, lignin, etc. in grains, food, feed, etc., and detect total, soluble and insoluble dietary fiber in food