What is a light aging tester:
Light aging tester adopts fluorescent UV lamp as the light source and accelerates weathering test on materials by simulating UV radiation and condensation in natural sunlight to obtain the results of material weathering resistance.
It can simulate the UV, rain, high temperature, high humidity, condensation, darkness and other environmental conditions in natural climate, and by reproducing these conditions, merge them into a cycle and let it automatically perform to complete the cycle times.
Light aging tester product use:
Light aging test chamber is suitable for the aging test of non-metallic materials against sunlight and artificial light source.
Light aging test chamber structure:
Light aging test chamber
adopts numerical control machine tool to process and shape, the shape is beautiful and generous, the lid is two-way flip type, easy to operate.
The inner chamber of the light aging test chamber adopts imported senior stainless steel plate, and the outer chamber adopts A3 steel plate spraying, which increases the appearance texture and cleanliness. Heating method for the inner tank heating, heating fast, temperature distribution uniform.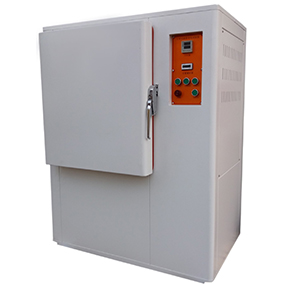 Light aging test chamber test process:
1 test sample fixed device on the test frame, facing the ultraviolet fluorescent lamp when the sample is not filled with the sample frame, it is necessary to fill the sample frame with a blackboard to keep the inner wall of the test chamber closed.
2. Test temperature. Light can be used when 50, 60, 70 ℃ three kinds of temperature, the priority recommended 60 ℃; condensation stage temperature of 50 ℃, the temperature tolerance uniformity of plus or minus 2.
3. The cycle of light and condensation can be chosen from 4 hours of light, 4 hours of condensation or 8 hours of light and 4 hours of condensation. We recommend that each condensation cycle lasts at least 4 hours.
Light aging tester in eight lamps every /4 fluorescent lamp life (lamp life: about 500 hours), by a new lamp to replace an old lamp, so that the UV light source is always composed of new lamps and old lamps, so as to get a constant output of light energy. Such a mode of operation ensures that the service life of each lamp is 600-800H. 4.
4. When replacing the lamp, the water tray should be dried and cleaned to avoid the formation of scale, which affects the irradiation results of the lamp.