Temperature and Humidity Chamber
is one of the most common environmental control instruments that can quickly test the performance stability of various materials or products.
What is a Temperature and Humidity Chamber?
In detail, daily production and life, electronics, electrical, communication, instruments and vehicles, plastic products, metals, food, chemicals, building materials, medical, aerospace, sanitary products and other product quality testing require the use of Temperature and Humidity Chamber to help people produce and experiment.
Temperature and Humidity Chamber, also known as environmental test chamber or climatic chamber, is common environmental simulation systems and devices in laboratories and factories. In common experimental tests, temperature and humidity can have a continuous effect on objects. So by simulating natural environments such as high temperature, low temperature, humidity and dryness, Temperature and Humidity Chamber can test the performance of materials or products in a variety of environments (hot or cold, dry or wet), while preserving the material in the specified environment.
1.Medical, biopharmaceutical industry
In medicine, medical thermostats are mainly used for the storage and transportation of drugs and reagents, vaccines, blood refrigeration and insulation, heating of dialysis fluid, heating of physiological saline, etc. In the biopharmaceutical industry, the Temperature and Humidity Chamber can provide a stable temperature and humidity environment, simulating various climatic conditions, especially suitable for sample stability experiments, long-term tests, balance experiments to determine the stability and life of drugs, etc.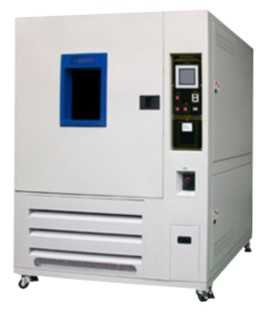 2. Automotive industry
As an everyday means of transport, cars are exposed to a wide range of temperatures, humidity, pressure and altitude. Automotive components, paints and coatings are subjected to very rigorous tests to determine their compliance.
High temperatures, cold, heat and humidity or just the elements, most automotive components are subject to a wide range of environmental influences throughout their life cycle. These environmental factors can affect their function or appearance and consequently shorten their service life. In addition, these components are repeatedly subjected to severe mechanical loads during their daily use and must be safe and reliable even under extreme conditions.
3. Sanitary products industry
The most important material used in sanitary products such as sanitary napkins and nappies is breathable film. Qualified breathable films are breathab
In addition, Temperature and Humidity Chamber is also widely used in laboratories, generally for plant culture, breeding tests, bacterial and microbial culture, fermentation, various constant temperature tests, environmental tests, water analysis, BOD determination, denaturation tests of microbial culture substances and storage of items such as culture media, serum and drugs. The Temperature and Humidity Chamber is also frequently used in agricultural research, environmental protection and other research applications.
If you wish to use the Temperature and Humidity Chamber smoothly, then the quality of the test chamber, the manufacturer's after-sales service, technical conditions are very important factors and are indispensable. The Qinsun company has a professional technical research and development team and after-sales service, which ensures the reliability of the test instrument from all aspects.