Multi Finger Scratch Tester
belongs to a kind of machine vision technology, which uses computer vision to simulate the function of human vision. It collects and processes images from specific objects, calculates them, and finally performs actual detection, control and application. Product surface defect detection is an important part of machine vision inspection, and the accuracy of its detection will directly affect the final quality of the product. Since the use of manual inspection methods has long been unable to meet the needs of production and modern technology manufacturing, the use of machine vision inspection has overcome this well. The wide application of surface scratch inspection equipment has promoted the high-quality production and manufacturing of products in enterprise factories. The development of industrial intelligent automation.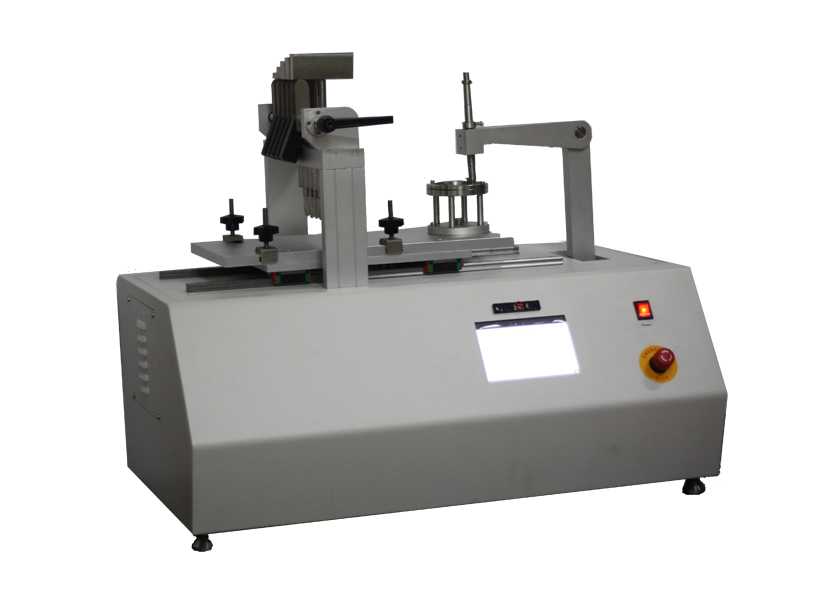 The traditional textile testing method is a random sampling method through human eyes that cannot meet the needs of modern manufacturing. Some developed countries have begun to invest in automation technology to improve productivity very early. As a result, in recent decades, with the informatization, digitization and networking of various products, the production structure of the manufacturing industry itself has become more automatic, more complex, and more refined. The information flow inside the production line and production equipment, as well as the data of management work has increased sharply, and the previous automated systems have been unable to meet the higher demands of the manufacturing industry in terms of information processing capacity, efficiency and scale. The application of QINSUN Multi Finger Scratch Tester's new generation of information technology has solved this problem to a certain extent.
1. Detection speed: dimensions, surface scratches, spots, cracks, lack of material, burrs, dust, through holes, mixing, deformation, pores, etc.
2. Detection speed: 200-600 pcs/min
3. Optical system: a set of high magnification CCD industrial camera, industrial lens, professional light source system
4. Number of cameras: 2-6 cameras (configured according to requirements)
5. Control system: industrial camera + PLC
6. Feeding system: a set of precision feeding equipment, automatic replenishment storage bin equipment (configured according to requirements)
QINSUN Multi Finger Scratch Tester strives to explore the realization of intelligent production, automatic inspection equipment for scratch detection equipment. With the help of Industry 4.0, companies can quickly detect product problems with visual optical inspection equipment systems, thereby shaping better products and accurately predicting results . Not only that, the integration of Industry 4.0 and smart factories will prompt various industries to quickly launch new products, improve operating conditions, and launch new business models to promote revenue growth.