The T113 Five Finger Scratch Tester is designed to test the scratch resistance of various automotive interior and exterior plastic materials using the Five Finger Scratch Test method, which is developed and manufactured by our company Shanghai Qianshui Precision Electromechanical Technology Co.

Conforms to the following standards
Ford BN 108-13
General Motors DMN3943
Danmler-Chrysler LP-463DD-18-01, etc.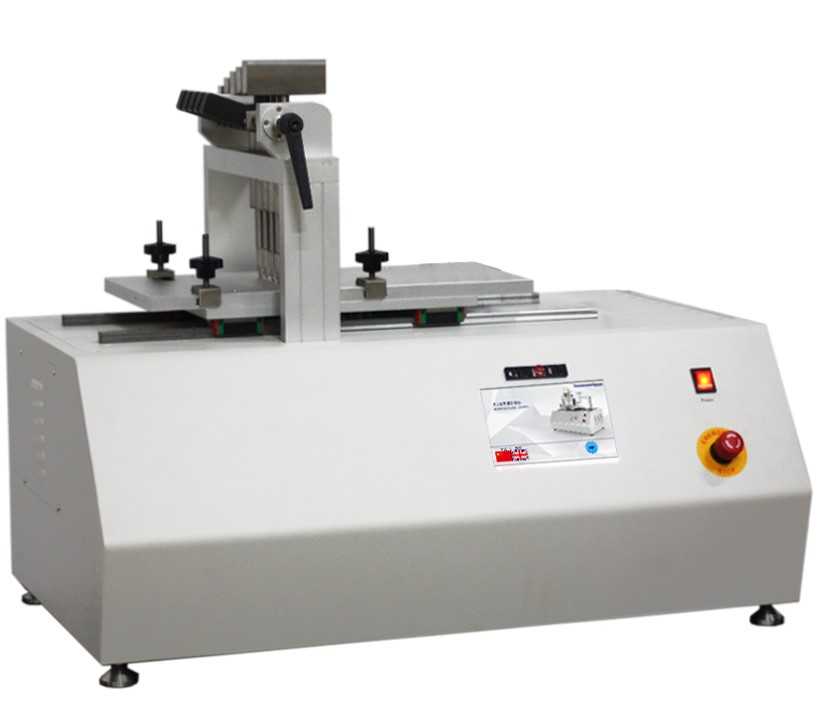 Standard equipment.
1. Finger scraper kit (5 pieces);
2. Scratch finger tips: 1.0mm diameter ball-shaped scratch finger tips (5PCS);
3. Scratching finger tips: 7.0mm diameter spherical scratching finger tips (5PCS);
4. Set of weights;
5. Electronic timer with digital display;
6. Adjustable sample clips (2PCS/set).
Optional accessories.
1.0mm tungsten carbide scratching fingertip;
7.0mm tungsten carbide scratch fingertips;
Can be customized according to customer requirements.
Weight optional accessories.
Weight set: includes 8N, 13N, 18N, 25N
What are the advantages and features of the QINSUN Five Finger Scratch Tester?
1. QINSUN Instruments has been engaged in testing instruments for more than 10 years and has a strong after-sales service team;
2. Able to deal with all kinds of problems in time and quickly, to relieve customers' worries;
3. Spare parts are available to solve the trouble of long delivery time for ordering spare parts;
4. Provide outsourced maintenance services;
5. Long-term supply of various common testing instruments;
6. Keeping up with the update of industry standards and providing timely testing instruments in line with the new standards.