ASTM F1955-20-2020 Standard test method for sleeping bag flammability:
Standard number: ASTM F1955-20-2020
Source standard number: ASTM F1955-20
Publisher: United States - American Society for Testing and Materials (US-ASTM)
Release date: 2020-10-01
CCS classification:
A80 General - Labeling, packaging, transportation, storage - General labeling, packaging, transportation, storage
ICS classification:
97.200.30 Recreational activity equipment - camping equipment and campsites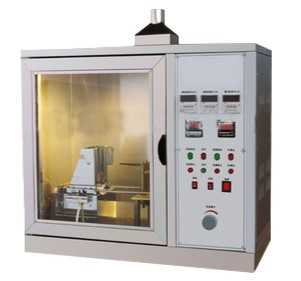 1.1 This fire test response test method contains a method for evaluating the flammability of sleeping bags, expressed as a burning rate.
1.2 Sleeping bags complying with the requirements of this test method shall be permitted to be labeled with the appropriate requirements to facilitate identification of products complying with this test method.
1.3 This test method is technically equivalent to the flammability standard CPAI-75 issued by the Industrial Fabrics Association International (see 2.2), the flammability requirements of the US sleeping bag industry.
Note 1: CPAI-75 expresses burning rate in inches per minute, while this test method expresses burning rate in centimeters per minute.
1.4 Values expressed in SI units are to be regarded as standard. Values given in parentheses are for informational purposes only.
1.5 This standard is intended to measure and describe the response of materials, products or components to heat and flame under controlled conditions, but does not itself contain fire hazards or fire risk assessments of materials, products or components under actual fire conditions.
1.6 This standard is not intended to address all safety issues, if any, associated with use. It is the responsibility of the user of this standard to establish appropriate safety, health, and applicability of regulatory limitations prior to use.
1.7 Fire testing is inherently dangerous. Adequate protection measures should be taken for persons and property while these tests are being carried out.
1.8 This International Standard is based on the internationally recognized standardization principles established in the Decision on Principles for the Development of International Standards, Guidelines and Recommendations issued by the Technical Barriers to Trade (TBT) Committee of the World Trade Organization.