The artificial Synthetic blood penetration tester is to evaluate the permeability-splash resistance of medical masks through the effect of a small fixed volume of high-speed synthetic blood flow projected horizontally.

The artificial Synthetic blood penetration tester is suitable for the determination of the penetration resistance of synthetic blood in the clean clothing of medical masks. It can be used by medical inspection departments, safety inspection departments and scientific research units. It is suitable for testing the particle throughput efficiency of daily work clothes, surgical gowns, isolation gowns and clean clothes.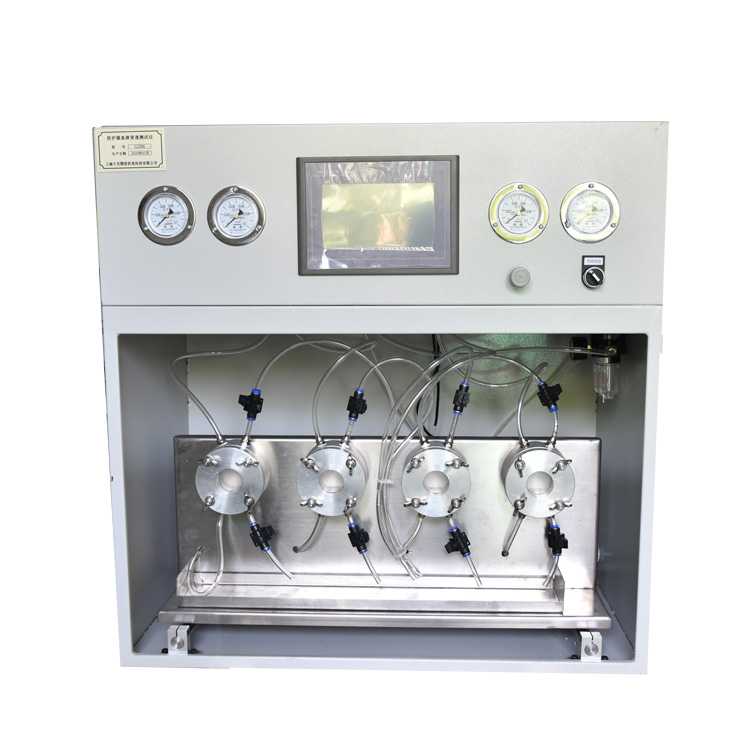 4 Secrets About Artificial Synthetic blood penetration tester Setup That Nobody Will Tell You:
1. Place the test tank horizontally on the test bench, and put the normal outer surface of the protective clothing material fiber into the test tank. The test tank will be used to fill synthetic blood. A support mesh is used on the normal inner surface of the sample to support the malleable or elastic material.
2. Assemble the components of the test tank:
Install gaskets between the penetration test slot and the test sample, between the test sample and the support mesh, and between the support mesh and the flange cover. Cover the flange cover and the transparent cover to close the test slot. It is recommended to use a polytetrafluoroethylene (PTFE) thermal coil between the penetration test cell and the test sample to prevent liquid leakage. NOTE: A clear plastic film can also be used as an alternative to the clear lid.
3. Tighten each screw that penetrates the test slot to a torque of 13.6N·m.
4. Load the penetration test tank into the test device in a vertical direction (with the discharge valve downward), as shown in Figure ⒉, but the test tank is not connected to the air pipeline.
The artificial Synthetic blood penetration tester's single-chip microcomputer automatically controls the test program, automatically timing, and alarms when the test is over; the pneumatic valve will simulate splashing blood or other body fluids to dispense on the sample cover. Welcome to order!