In the process of purchasing a xenon lamp aging test chamber, most of the customers will pay more attention to the service of the manufacturer. This is because the good manufacturer's service can solve the corresponding technical problems in time. As a manufacturer of ring test equipment, we can provide customers with Perfect technical service, many customers like our strong technical strength and technical service to cooperate with us, share the three advantages of our service today.

1. Pre-sale service: Since the specific testing needs are different, our company will provide one-to-one technical services according to different customer needs. After an early understanding of customer needs, our technical engineers will provide corresponding solutions according to the needs. We have established corresponding offices in many cities, so that technical engineers can provide timely services to customers.
2. For the technical services provided in the production process of the xenon lamp aging test chamber, our company has its own research and development team, and the technical team has obtained a number of product patent certificates. The application of technology in equipment makes equipment more intelligent and improves the efficiency of test equipment.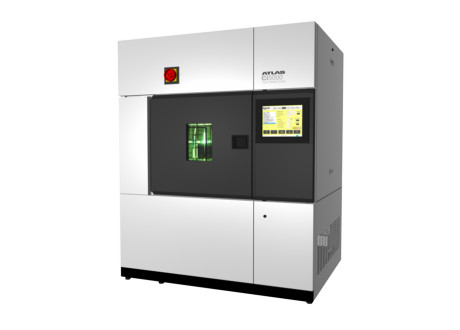 3. Equipment delivery, installation and commissioning services, whether in or outside the province, our company will provide door-to-door delivery services. After the equipment arrives, the professional installation team will carry out installation, testing, etc. After the installation work is completed, it will also be carried out. Equipment-related technical training is convenient for employees to operate and maintain the equipment. After the equipment is put into use, we will continue to provide after-sales service, etc. Perfect after-sales service can guarantee the rights and interests of future customers. In the future testing process, due to various unpredictable Factors, the formaldehyde test box may have different degrees of failure, perfect after-sales manufacturers, can solve users' concerns in a timely manner.
QINSUN Xenon lamp aging test chamber is of good quality, complete models, more one-stop pre-sales and after-sales services, escort users for formaldehyde testing, pre-sales consultation to let you fully understand the equipment, after-sales service of customer equipment, which is more and more The reason why customers buy our products, welcome customers to visit the factory.