At present, the competitiveness of the leather industry is also increasing. In order to improve the quality of their products, many tanneries have purchased a large number of leather testing equipment to test the quality of their products and enhance their market competitiveness.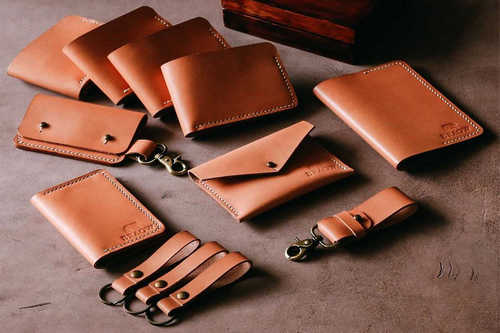 The leather industry generally uses the following 7 leather testing equipment:
1. TABER abrasion testing machine: used for abrasion testing of leather, cloth, paint, paper, floor tiles, plywood, glass, natural rubber, etc. The method is to cut the test piece with a standard cutter, use the specified type of grinding wheel, and wear it with a certain weight, take out the test piece after reaching the specified number of revolutions, observe the condition of the test piece or compare the weight difference before and after the test. . (Refer to Kunshan Haida Instrument Leather Testing Instrument)
2. Leather peeling strength testing machine: The test method is to put the finished shoe on the shoe last and clamp it on the peeling testing machine, and use a peeling knife to peel off the joint between the sole and the upper. The force required for peeling is the peeling force. The force and the width of the knife edge calculate the peel strength.
3. Leather winding resistance testing machine (normal temperature): used to test the flexibility of shoe upper leather, lining, clothing or bag materials at room temperature. One end surface of the test piece is used as the inner side, and the other end surface is used as the outer side to reciprocate Bend, and record the number of bending times when the test piece is damaged; or set the number of bending times, and then take it out to observe the degree of damage.
4. AKRON Wear Tester: It is mainly used to test the wear resistance of rubber products or vulcanized rubber such as soles, tires, vehicle tracks and so on. The friction volume in a certain mileage.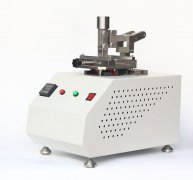 5. Leather dynamic waterproof testing machine: It is mainly used to test the raw materials used in shoe uppers, such as leather, artificial leather, cloth, etc. Folding action to measure the penetration resistance index of the material, or for the research and development of improved materials, the basis for waterproof processing.
6. Leather fabric tear strength testing machine: This series of material testing machines are widely used in various hardware, metal, rubber and plastics, footwear, leather, clothing, textiles, insulators, wires and cables, terminals and other materials to test their Tensile, tearing, peeling, compression resistance, bending shear resistance, three-point bending resistance... and other physical properties test performance.
7. Tianpi abrasion tester: It is mainly used to test the abrasion resistance of the leather heel, and is suitable for all kinds of Tianpi.
Leather testing instruments include TABER abrasion testing machine, leather peel strength testing machine, leather wrapping resistance testing machine (room temperature), Tianpi abrasion testing machine and so on.