Textile tearing tester is a kind of test equipment used to test the tear strength and tear extension of various materials. However, in the process of using it, some problems are often encountered. This article will introduce how to solve the common Textile tearing tester problems.
First of all, Textile tearing tester may have data deviation during the testing process. This may be caused by different testing conditions. The solution to this problem is to make sure the test conditions are consistent before conducting the test and to calibrate the test data several times.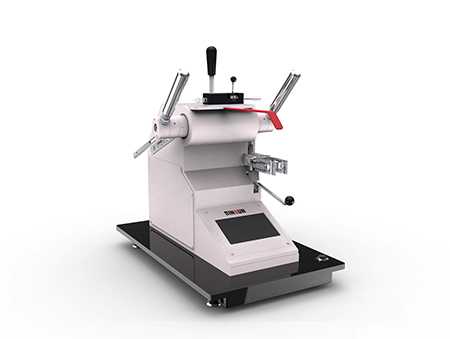 Second, incomplete sample tearing occurs during testing. This can be caused by improper sample preparation or a sample that is too thin. To avoid this, proper test sample containers should be used and care should be taken in sample selection and preparation.
In addition, a failure of the tester itself may occur during testing. This may be caused by improper use of the equipment or by aging of the equipment. To avoid this, proper use and maintenance should be performed according to the equipment manual. When the equipment is aging, it needs to be replaced or repaired in time.
Finally, in the case of unsatisfactory test results, the test data can be analyzed to find out the cause of the problem and take corresponding improvement measures to improve the accuracy and reliability of the test.
In conclusion, Textile tearing tester is a very useful testing equipment, but various problems may be encountered during the use. Through proper use and maintenance, as well as the analysis of test data and the adoption of improvement measures, these problems can be overcome and the accuracy and reliability of the test can be improved.