With developments in the textile industry and beyond, the Air Permeability Tester has become an important piece of equipment for textile fabric testing, as well as being essential for a number of specific applications in other fields. The Air Permeability Tester will see some significant developments and changes in the coming years.
Intelligent: With the continuous development of artificial intelligence technology, the Air Permeability Tester equipment will become more intelligent and simpler to operate, and the analysis and processing of test data will become more accurate and efficient.
Multi-functionality: Air Permeability Tester will no longer only test the breathability of fabric materials, but will also cover other areas of material breathability testing, such as pharmaceutical packaging materials in the pharmaceutical industry, packaging materials in the food industry, etc.
Accuracy: The Air Permeability Tester will be more precise and sensitive, and the accuracy and stability of the test data will be greatly improved.
Visualisation: In the future, Air Permeability Tester will focus more on user experience, with interesting graphics and animations to let users understand the test results more intuitively.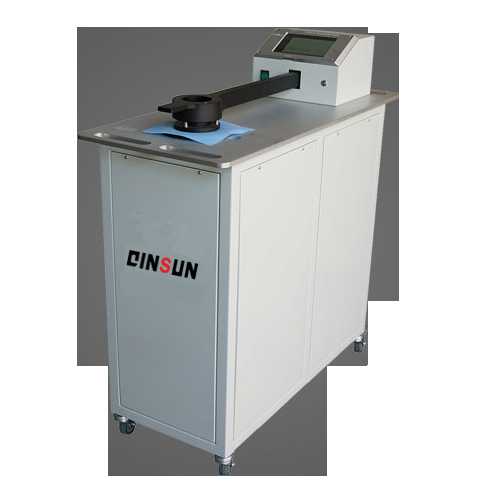 Networked: Air Permeability Tester will be more networked, enabling seamless connectivity between devices and between devices and users, and improving the efficiency and accuracy of testing through cloud-based data storage and processing.
Overall, the Air Permeability Tester of the future will be smarter, more versatile, more accurate, more visual and more networked, providing an even better solution for textile testing and other areas of material testing.
The above information is provided by QINSUN Instruments t. For more information about Air Permeability Testing Equipment, please send us a message.