Xenon aging test chamber in the use of the process will have some prohibited operations and important precautions, that is why we should pay attention to these matters? The following is to speak of the matters that need attention in the work.
Never Mess With Xenon Lamp Aging Test Chamber And Here's The Reasons Why.
1, in the process of operation, we do not need to open the test chamber door in the case must not open, unless in special circumstances can open, in the process occurs when we still want to minimize the time to open the door. It may cause the test sample rushed out of the box door on personal injury, etc.;
2, equipment attention must be grounded to avoid electrostatic induction;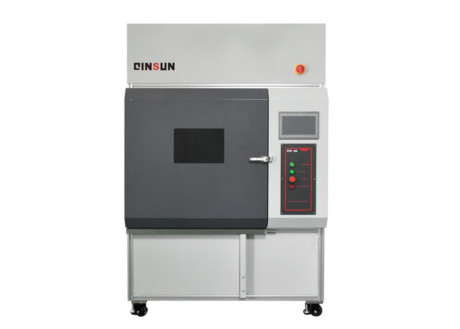 3, the operator should have safety protection measures, regular inspection of the water pressure controller and circulating water tank water level;
4, the wet bulb test cloth to ensure that there is a certain amount of moisture or relative humidity;
5, before doing the test must check the equipment and read the manual;
6, the location of the test chamber must be installed in a well-ventilated, and no light exposure;
7, the place where the equipment is placed can not have flammable and explosive and other related items, so as not to produce a series of explosions and other safety hazards, etc.
Xenon aging test chamber in the test must first be in accordance with the above experience to check, so as to effectively ensure that the test chamber in the steps to do the test of safety, of course, so that the test results can also ensure the accuracy.