What is Textile Testing?

The quality and performance of textiles are tested qualitatively or quantitatively by physical and chemical methods according to relevant standards and a test report is obtained.
Conducting quality tests may seem like an additional expense for industry-manufactured products to use trained operators to test products, but no meaningful results are collected, so you may consider forgoing testers altogether. Well, before you go any further, we have listed a number of reasons which illustrate the importance of testing to the textile industry and its importance.
Raw material inspection
The first thing on the production line is the raw material. If your initial ingredients are below standard face value, how do you expect to produce great dishes? The same is true for textile testing. If your raw materials are sent for processing and manufacturing without being tested for their strength and quality, there is a good chance that your final product will be substandard, which poses a great threat to your company's reputation.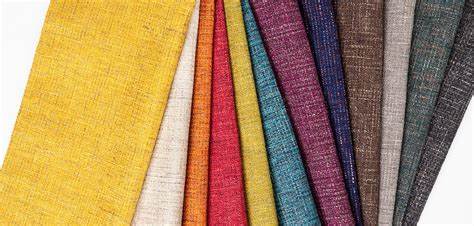 To ensure proper testing methods, set standards. Not too high and unrealistic, i.e. you cannot find suppliers within your own budget, but rather define and adhere to your goals and be able to deliver what is promised to the consumer. Tests can be set here according to the different phases of the cloth you are manufacturing. For example, for a weaver, the material used to make it is unprocessed Fibers It would be a good option to test the quality of the fibers before they pass through the spinner.
During production
During production, it is a good idea to test samples from the production line to ensure that machinery or workers are performing to standards. From a statistical point of view, sampling will give you an idea of the entire line standard. If sampling is done consistently and immediate steps are taken to overcome the causes of these failures, it does not eliminate defective shipments, but it can greatly reduce the chances of failures.
If you can fix the problem before the goods reach the end of the line, you can save a lot without falling victim to producing substandard or sub-standard goods.
Research and Development
If you encounter defective products and goods during the sampling process, it would not be a wise choice to discard them immediately.
The most effective and efficient method of quality testing is to examine products through research and development. This allows you to analyze the product and suggest ways to effectively and efficiently improve quality costs and reduce the chances of producing defective goods.
Through R&D, you can check for improvements and upgrades in the quality of overtime materials and check that your products meet the set standards. Most large companies have separate R&D organizations and spend a lot of money to ensure that they are functioning properly and achieving meaningful results.
Test machines and equipment
A variety of quality testers are available for this purpose. It is highly recommended that equipment be selected to improve accuracy and obtain meaningful results. Among these machines is the Martindale Abrasion Tester. This is a fabric quality tester that tests the abrasion resistance of fabrics by a variety of methods. Samples of fabric made can be fed to the machine and rubbed together with various motions and pressures to check the quality of wear as well as the degree and duration of wear. The fabric resists abrasion, which is actually ideal for checking the quality of the fabric.
We hope this article has helped you to understand the importance of quality testing in the textile industry. Happy testing!