The American Taber single and double disc wear tester 1750 is a world-recognized coating wear resistance testing instrument. The 5750 Linear Abrasion Tester tests the abrasion resistance of formed workpieces. Another 150B/150E stiffness tester can be used to measure the stiffness of wires, paper, etc.

The "Taber test" provides fast and reliable test data. To evaluate the wear resistance of a material, a flat sample plate is mounted on a sample stage that rotates in a vertical direction. During the rotation of the sample stage, the sample is in contact with two sliding wear wheels to produce frictional wear , while a vacuum system sucks away the waste generated during the test. The pattern produced by friction is a ring composed of intersecting arcs, with an area of about 30 square centimeters.
Reminder: 5135/5155 discontinued single disc abrasion testing machine 1700 double disc abrasion testing machine 1750 brand new online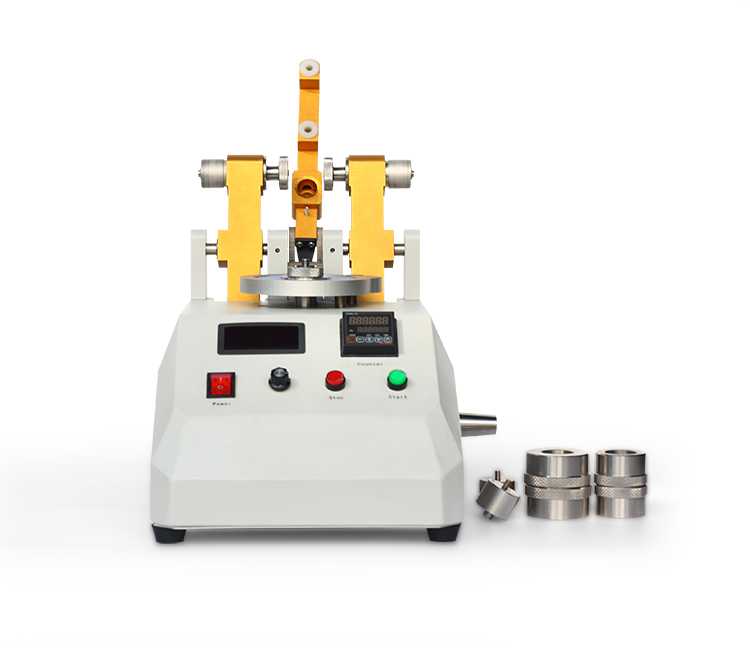 Advantage:
Touch screen operation
Wear Wheel Quick Install Hub
Easy replacement of key components
Compact test arm
Redesigned frame and enclosure
Vacuum nozzle for precise adjustment of highly storable test parameters
Threaded nozzle diameter 8mm and 11 mm optional
Display optional (including language)
Storeable test parameters
Provides a good user-friendly operation interface:
The Taber Abrasion Tester is simple to operate and has been specified as a test instrument in many industries for abrasion resistance studies, quality control, material evaluation and product development. Applications include painting, varnishing, powder coating and electroplating; textiles from silk to thick fabrics and carpets, etc.; solid materials such as metal, stone, and ceramics; and plastics, leather, rubber, linoleum, flooring, glass, paper, etc.
TABER wear wheels and test accessories can guarantee to carry out various tests, various standard wear wheels of different grades can meet different requirements of wear test, so that the instrument can test a very wide range of materials.
There are two types of wear wheels, Calibrase® and Calibrade®. The wear wheels are specially designed so that the binder will peel off during the test, exposing new grinding media particles.
TABER Rotary Abrasion Meters include:
Test Weights 500g & 1000g
Sample stage (SH-125)
Compression Ring (SH-101)
Vacuum cleaner with straw (not shown)
Welcome customers who intend to buy Taber single and double disc wear testing machine 1750 to inquire or leave a message to us to get the latest quotation!