International Environmental Protection Textile Association, as in previous years, released at its regular meeting the latest testing standards and limits for 100 types of harmful substances in textiles, effective as of 2012. It is understood that in order to give enterprises sufficient time to adjust standardized production, so that manufacturers have a transitional adjustment period, the exact effective date of April 1, 2013.
It is reported that the re-evaluation of the test parameters is based on current market and product developments, newly discovered toxic substances and new regulatory requirements, while also taking into account the requirements of REACH, including the fact that hazardous substances related to textile production have been added to the REACH list of substances of very high concern in 2011. The specific updates to the testing program are: Based on the current version of the Candidate List and the current consensus, wet-spun fibers and coatings will be subject to the N-Methylpyrrolidone and Dimethylacetamide programs. These two chemicals are included in the new "solvent residue" program, with limits not exceeding 0.1% by weight. In addition, samples will be tested for four new plasticizers: di-C6-8 branched alkyl phthalate, di-C7-11 branched alkyl phthalate, di-hexyl phthalate, and dimethoxyethyl phthalate. These will be incorporated into the existing phthalate program. The total limit requirement will remain unchanged at 0.1% by weight.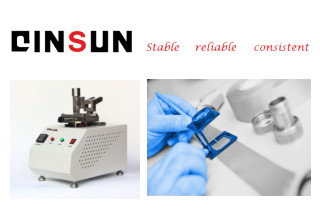 Qinsun instrument focus on developing and manufacturing textile testing equipment,laboratory equipment, protective clothing testing equipment, mask testing equipment.
Thier textile testing equipment is sold well all over the world (USA, UK, India, Pakistan, China, etc.) fast delivery, good after-sales, and it is highly recommended to buy them.